BOUNDARY COUNTY – THE JEWEL OF THE GEM STATE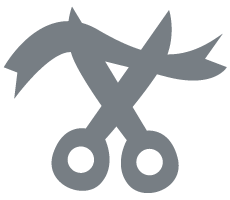 Boundary County – The Jewel of the Gem State
Imagine a place where you can work and play in the same beautiful location.  You never have to leave to "get away".  Your commute time is 10 minutes and traffic isn't an issue.  Your drive to and from the office consists of views of the mountains, river and local wildlife.  Home prices are moderate.  You can have it all in Boundary County.
Boundary County is 1,277 square miles, located in the panhandle of Idaho, bordered by Washington, Montana and British Columbia, Canada. The beautiful fertile, glacial valley with the meandering Kootenai River running through it is surrounded by the Selkirk, Purcell and Cabinet mountain ranges.
Boundary County's greatest asset is its people. You'll find community minded citizens who have resided in the area for generations, as well as new comers looking for a more satisfying lifestyle. Rural America is Boundary County. Here neighbors support one another. You will find Boundary County to be a close knit community full of volunteer spirit. After all, the City of Bonners Ferry was voted the friendliest town in Idaho!
Your children will be embraced in our small public school system.  Student to teacher ratios are low, giving your child the extra attention he or she deserves.
In 2004 a new high school was constructed in Bonners Ferry, giving students an opportunity to utilize up-to-date equipment and facilities.  The building includes a beautiful new gym and 600+ seat auditorium open for public use.
Boundary Community Hospital, a non-profit medical facility, is located in Bonners Ferry. The facility serves a widely dispersed rural population and has a medical staff of eight physicians in both family practice and emergency medicine.
Placed on a 2.5-acre campus, the hospital and nursing home were completely renovated and expanded in 1993. A new outpatient clinic was opened at that time. The facility has 62 beds, including 10 beds for acute care. The hospital maintains a 24-hour service for emergencies and operates a fully staffed home health service for the community.
Boundary Regional Community Health Center provides comprehensive medical, dental, behavioral health and a mobile clinic to rural areas. BRCHC averages over 1,500 patients a month.  Their mission is to provide culturally sensitive, responsive, cost effective, high quality health care services to all patients throughout the service area, regardless of their health insurance status or their ability to pay.  The facility has been in operating since December 2002.
There are two rail lines running through the county.  Both Union Pacific and BNSF can provide your business with effective transportation.  Highway 2 and Highway 95 bisect the county giving good access to truck transportation. High speed internet access is available through Fiber, DSL and Wireless services.
The City of Bonners Ferry is able to provide utilities at a substantially lower rate through its hydroelectric power generation.  For detailed utility rates see the City of Bonners Ferry fee schedule.
The City of Bonners Ferry has invested significantly in their downtown business district and several upgrades have been made to the county airport to improve business and tourism opportunities.
Can the BEDC help launch your business? Contact us for more information.